I created the above piece this month; it's my contribution to the Periscope Studio charity auction, with drawings going up for sale on eBay and proceeds going to Peace Winds Japan, a partner of Mercy Corps that's providing tsunami and quake relief in Kesennuma.
The piece is NOW UP FOR SALE. Please consider bidding. I'm really very fond of the piece, and I'd like it to go to a good home (and do some good along the way).
—
My earlier comments on how this piece came about, from my Tumblr:
Trying to come up with a subject to depict, I was struck by Mike Clarke's widely published AFP/Getty photo of a girl on an evacuation bus: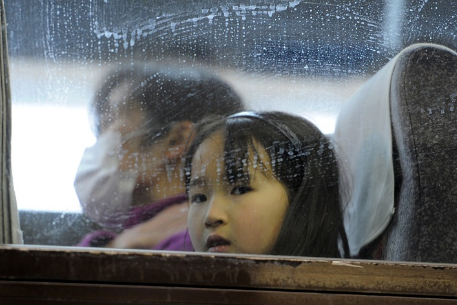 I also have a love of classical ukiyo-e art (and the early 20th century revival of many of its techniques, shin hanga).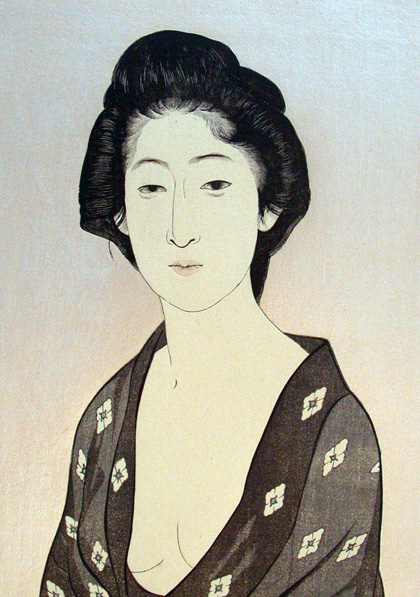 (detail from "Woman in Summer Garment" by Hashiguchi Goyō, 1920)
So I tried to combined the two. It was an interesting experience.
CLICK HERE TO BID ON THE PIECE.