I'm Dylan Meconis,
a cartoonist and writer
in Portland, Oregon.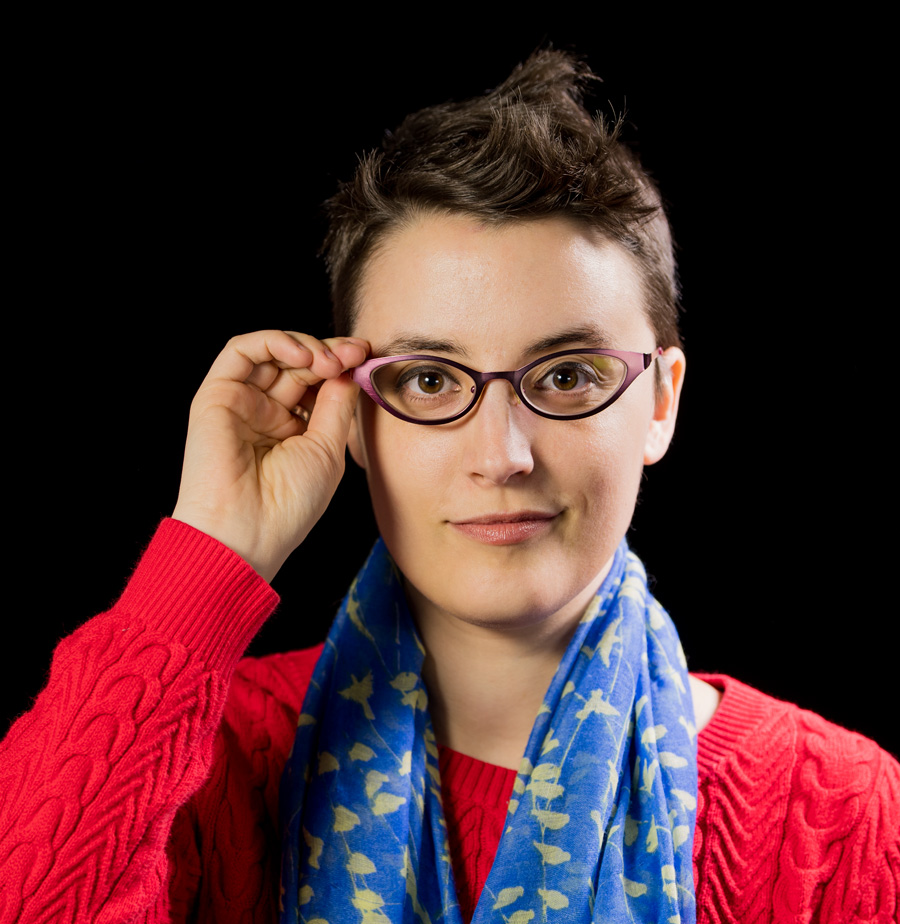 Where do you work?
I'm a member of Helioscope, which is the largest studio of freelance comics creators in North America. It's in the middle of downtown Portland. A lot of comic book artists work alone at home, but I love working with friends around.

We test ideas out on each other, explore the best new food carts together, take silly photos of our dogs, trade art advice, mentor young professionals from around the world, sell our work together at conventions and book festivals, and play some really silly pranks on each other. (Although it turns out I'm hard to prank, because I'm not very observant.)
Where do you live?
I grew up in Seattle, but now I live next to a dead volcano (at least, I hope it's dead) in the Southeast part of Portland, Oregon. When it's too rainy to go to the studio, I have a little home office that I can write and draw in. It's not as fun for me, but my rescue dog, President Teddy Roosevelt, likes chasing squirrels out of the backyard at lunch time.
The best thing about my home is that I get to share it with my wife, Katie. Katie likes to listen to all my weird ideas, and she cares a lot about Star Trek, which were my two big requirements for marrying somebody.
Official Career Stuff
I'm represented by Barry Goldblatt of Barry Goldblatt Literary. Please contact the agency for any publishing inquiries! For interview requests, illustration, speaking, education, or consulting, contact me at dylan@dylanmeconis.com and include "QUERY" in your subject line.