Hey all! You might've noticed that the Bite Me! print book has been out of print for over a year. Well, with your help, a new edition is about to be born! If you head over to Kickstarter before July 17 you can contribute to the printing of the brand-new, super-snazzy, higher-quality, overall more delicious 13th Anniversary Edition of Bite Me! You can also donate and receive copies of my (Eisner-nominated!) short comic Outfoxed and my death-a-riffic series Danse Macabre 2.0.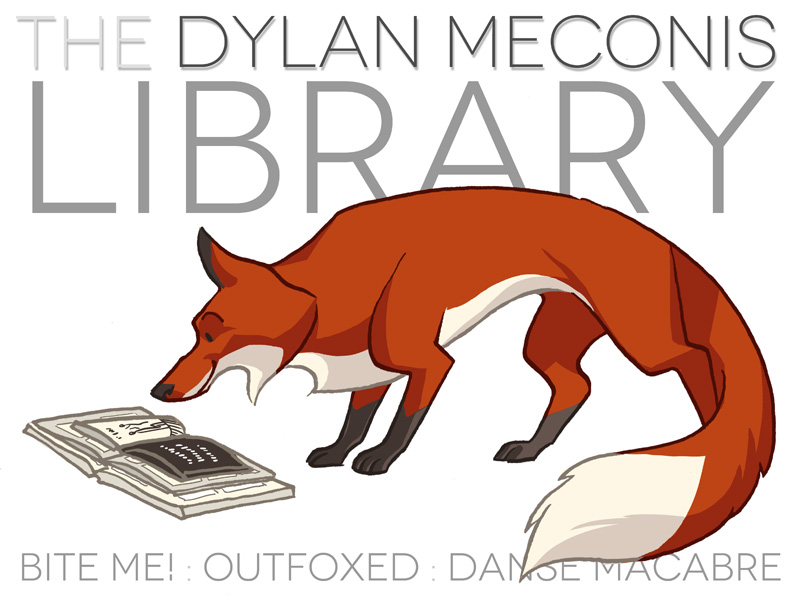 It won't happen without reader support, so hop on over! Bonus: the video for the project is REALLY FREAKING SILLY, and will probably appeal greatly to anybody who likes the, uh, sophisticated humor of this comic. And, if we hit $17,890 in funding…I'll be making a new 11-page Bite Me short story all about how Audric became a vampire.
How can you say no? You can't. And that is a fact.
—
Are you a new reader?
Welcome to the online home of Bite Me!, a comic begun in 2000 (aka high school), completed in 2004 (aka college), printed in 2009 (aka grownup), and available for your multi-modal reading pleasure!
If you've never read the comic before, please stop by the introduction for New Readers.
Want to skip straight to reading the comic for free online?  Head for Chapter One!
And, if you're looking to purchase your very own dead-tree edition or exciting related merchandise, visit the Store.
Want to see still more antics?  Witness the glory of the reader-submitted Photo Reenactment contest!
Or go swimming with the dolphins.  I hear they're friendly, and playful.
- Dylan